Electronic Troubleshooting and Repair
Thanks to our professional experience in industrial electronics, we carry out diagnostics , troubleshooting and repair all equipment comprising one or more electronic boards . In the event of severe failure , obsolescence or for critical electronic systems, we can offer equivalent replacement modules or redesign the electronic board if possible.
For this, we rely on:
Our ability to repair and troubleshoot without schematics
Our stock of electronic components


our ability to remanufacture specific obsolete components or find equivalents

our know-how and our experience of over 15 years on all generation of equipment, analog and digital
Because we know that a breakdown can seriously affect a business in its activity, we offer repairs as quickly as possible. Whether for professionals or individuals, our breakdown services are tailored to the needs and emergencies of our customers.
To ensure the repair of
your products, we offer:
Interview with our clients to understand the issues.
Reception of material
Analysis and diagnosis of faults.
Location of faulty functions
Search for repair solutions.
Preparation of the troubleshooting procedure.
Procurement of components.
Electronic rework, CMS & amp; BGA (electronic workshop).
Repair tests and report
Return and customer delivery
Quality electronic troubleshooting
Anthemis Technologies , we take care to perfectly master the troubleshooting and electronic repair processes. We systematically follow rigorous methods to guarantee an irreproachable quality of service.
We are adept at ISO methods which are easily applied within our production structure and our partners. Production iterations and optimizations are then quick and relevant.
We also make it a point of honor to welcome and have a good relationship with our professional and private clients, contact and communication between us is important for a successful job.
Need to have an electronic to be repaired?
We offer you a professional service for troubleshooting and repairing your electronic products
From study to production, including electronic troubleshooting expertise , our added value is measured at all stages of your need.
We consider your degree of urgency on your broken down equipment and we make every effort to repair it as soon as possible and with care.
Anthemis Technologies offers you a Electronic Repair service where we provide breakdown service for your complete electronic products through our electronic laboratory . Always perfectly meeting the requirements of quality, time and costs .
Electronic Diagnosis, Troubleshooting and Rework
For each type of product to be repaired, we put in place adequate tools and repair methods
Thanks to our Electronic Lab and to its electronic repair workshop , you have the opportunity to serious and professional care for:
traditional electronic electronic board through components

mixed electronic board CMS and Power

digital electronic board with processor and memories

touch screen industrial or large dimensions

radio and communicating modules

electronic power supply equipment

power equipment, motor driver etc …

special machines and industrial installations

programmable controllers

professional electronic devices

electrical cabinet and other harness boxes

… anything that contains electronics and electricity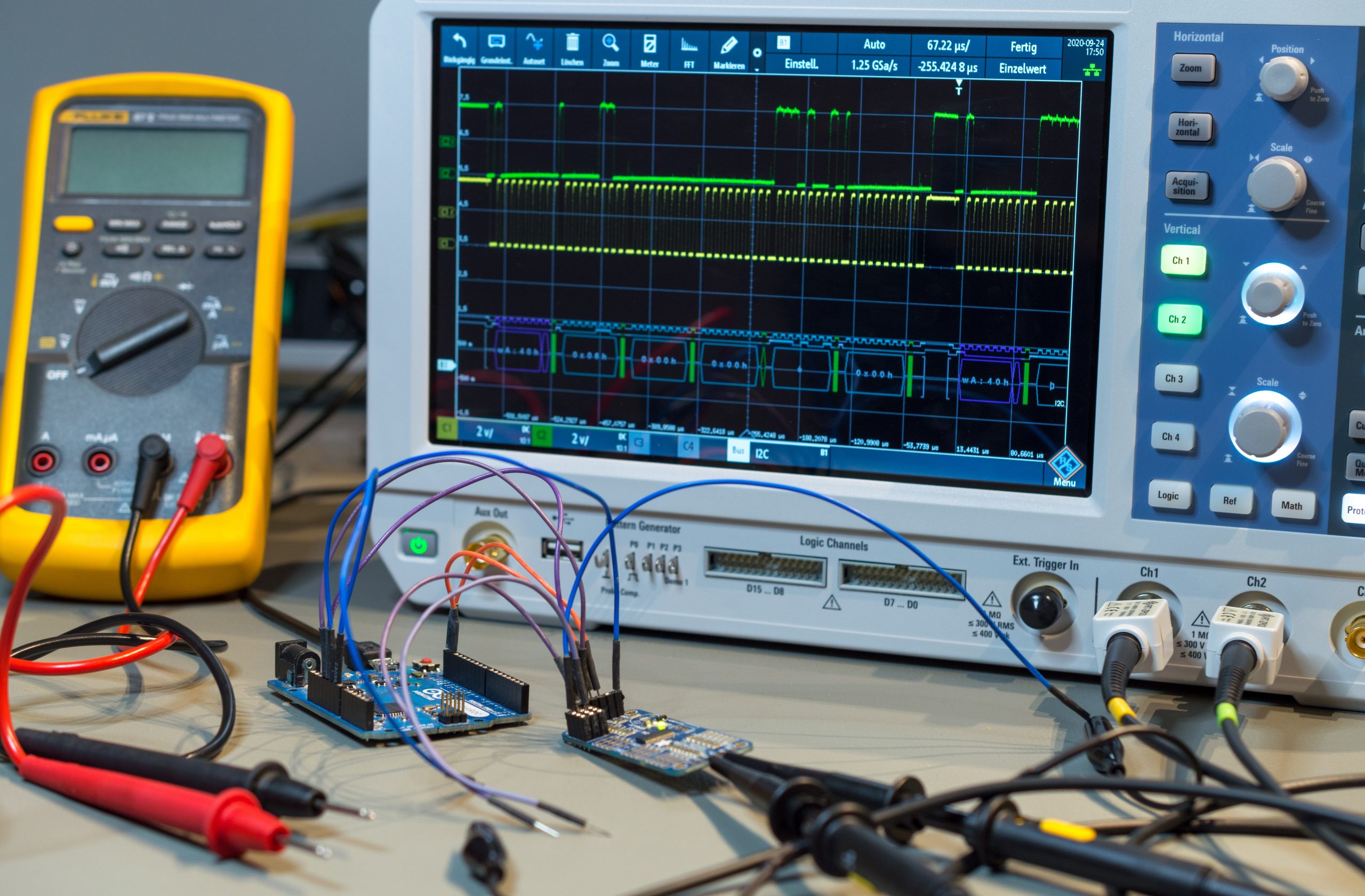 Electronic expertise for troubleshooting
In order to provide the most complete service possible, we have an electronic workshop dedicated to repair and troubleshooting electronics. We use devices and professional electronic instruments such as several test benches and technological analyzers .
This equipment and our know-how in electronics and electricity offer you an assurance that the repair and the tests are a success for the restoration of your equipment.
We provide rework operations with our electronic repair stations. Each area of the workshop has a specific function that allows for rigor in the troubleshooting process: everything has its place so that the work is done well. Diagnosis, Binocular, Testers, desoldering, resoldering, reflow, mechanical assembly … and cleaning before packaging.
Repair stations (welding / desoldering)

Rework reflow oven

Binocular / optical control scope

Cleaning of fluxes and residues

Tests in special conditions (temperature, vibrations, lightning shocks)

Long-lasting protection with coating and others for approx. severe
Visit our site specializing in reworking tasks
Anthemis Technologies and the best in emergency electronic repair services …
Because today's machines and electronics are under increasing strain and shorter maintenance times, having an electronics specialist on hand is a key success factor. We offer a electronic board troubleshooting and repair service as quickly as possible. Our technical support department processes and organizes interventions in order to achieve logistics related to components. When the repair is validated, we inform you so that you can then recover the product thus repaired (express delivery is also common).
Our employees and our processes are adapted to industrial professionals but also to individuals and we are committed to offering you solutions in order to always be able to meet your expectations.
Reduce your production downtime thanks to our very high reactivity
Reduce your maintenance budget (compared to new or the manufacturer's solution)
Delay the renewal of your industrial equipment investments, by extending their lifespan
Our proximity to help reduce your production downtime
Qualified electronics and electrical technicians
Give a second life to defective electronic equipment and thus extend the life of your industrial equipment
Our measuring equipment is calibrated by COFRAC accredited laboratories, in order to meet the requirements of reference documents and standards