WE DEVELOP YOUR EMBEDDED SOFTWARE, YOUR FIRMWARE
AND EVEN YOUR CONNECTED APPLICATIONS
Nowadays, without an app, an electronic system doesn't have much value. Therefore, to complete the services we provide, we have always capitalised on our skills when it comes to software. From software on computers to embedded electronics, we have been the forerunners of developing connected applications on both Android and Linux.
In the diversity of platforms and interconnections today, our software development experts professionally direct you to the right choices when it comes to the development of software applications, which guarantees ease of maintenance and management of future developments.
DIVERSE AND COMPLEMENTARY IT
SKILLS FOR ALL YOUR PROJECTS
Advice and support for the creation of functional specifications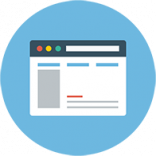 Design of quality user interface: simple and intuitive
Application architecture, data model design
Connected apps development
Tests, refinements by iterative cycles, according to an agile development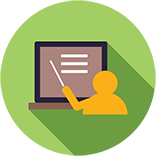 Documentation and training of users
Application maintenance, software evolution according to specific needs
You want a connected application?
SOME LANGUAGES AND PLATFORMS USED
Embedded Linux, Windows
Firmware et low-level drivers
C, C++, C#, Java
Javascript, PHP, MySQL
Android et iOS
CANOPEN, Profinet, Profibus, Ethernet IP…